For over 25 years No Quarter, an International touring Led Zeppelin tribute band, has been pounding the Hammer of the Gods to Led Zeppelin fans both nationally and internationally.  This authentic Live Concert reproduction goes far beyond any group of musicians covering the same tunes you've heard on the radio for over 4 decades. Any musician can learn a song note for note, but to perform as a full Led Zeppelin tribute with all of the subtle nuances and authentic look and sound and mannerisms is comparable to an actor preparing for a character in a film. In this case the characters are members of the Legendary British Supergroup LED ZEPPELIN. No Quarter captures the musical and personal characters of John Bonham, John Paul Jones, Jimmy Page and Robert Plant and brings each individual  member to the stage in their absolute prime. Die hard Zeppelin Fans and Rockstars they've shared the stage with have sworn they were watching the real group live. Hence the word being spread that No Quarter is "The Real Deal" when it comes to Led Zeppelin tributes.  
Even Led Zeppelin's bassist John Paul Jones said after meeting the original Jones for No Quarter, while signing a concert photo of his character, "That's scary". Looking at the likeness of each character, he commented, "As long as you're doing it, means we don't have to."

No Quarter has been privileged to share the stage with Legendary Artists such as Peter Frampton, Foreigner, Molly Hatchet, Kansas, Steppenwolf, Nazareth, Tesla, Warrant, Jefferson Starship, Eric Burden and the Animals, Eddie Money, World-renowned Jimi Hendrix tribute musician Randy Hansen and many others. 
 
No Quarter is bringing back the magic of a true Led Zeppelin Concert to fans all over the world, and the response has been overwhelming.  If you've never seen the real Led Zeppelin in concert, or if you have and want to relive the magic, No Quarter is as close as it gets to capturing the  Iconic British Rock Group Live. Their growing ocean of fans will agree.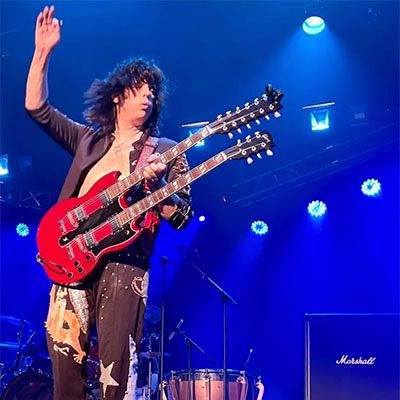 BRYAN CHRISTIANSEN as Jimmy Page
Guitars, Theramin and Mandolin
Hailing from St Neots, England, guitarist Bryan Christiansen came to America to live in Tacoma, Washington.
He picked up the guitar at age 14, under the influences of Jimmy Page, Jimi Hendrix, Eric Clapton, Eric Johnson and Steve Morse.
Bryan was inspired to start a tribute to Led Zeppelin after seeing Rain (a Beatles tribute) and Randy Hansen (a Jimi Hendrix tribute), and founded No Quarter in 1998. The name was inspired after seeing Jimmy Page performing the song No Quarter.
Over the years Bryan has worked various recording sessions, and is a Producer on the latest No Quarter videos and upcoming live CD. Bryan also plays the role of Chris Squire (bass guitarist) in the YES tribute band he founded called YesToday.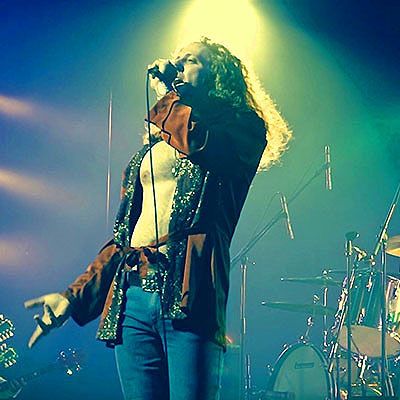 AUGUST YOUNG as Robert Plant
Vocals and Harmonica
August Young has been singing and performing professionally around the world for the last 15 years. He's spent the better part of the last 5 years performing the role of Robert Plant with various Led Zeppelin acts such as Mr. Jimmy (guitarist for Jason Bonham), No Quarter, Led Zepplica, and Led Zeppelive. His new act Legend Zeppelin is already making waves in the Southern California area and aims to take off in 2024. Give him a follow @augustyoungmusic on Facebook, Instagram and TikTock.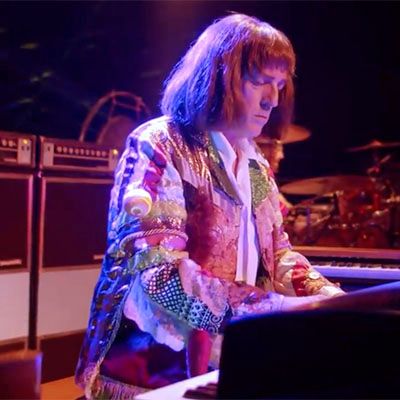 JOEL PELLETIER as John Paul Jones
Bass, Keyboards and Mandolin
Joel Pelletier (aka John Paul Joel) performs as the multi-instrumentalist John Paul Jones in No Quarter. A professional musician for over 40 years, he received a degree in music from The Hartt School of Music in Hartford, CT. He has toured the US and the world as an original, tribute and cover musician, and has performed as "John Paul Joel" in numerous Led Zeppelin tribute acts since 2010. Besides supporting the band playing Jones' music parts, he also designs, builds and programs all of his instruments, including his costumes. More about his John Paul Joel Led Zeppelin Tribute Project at johnpauljoel.com, on Facebook at https://www.facebook.com/johnpauljoelpelletier, and his other music, art and acting projects at joelp.com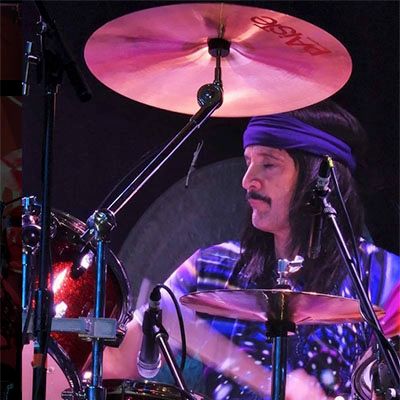 NATHAN CARROLL as John Bonham
Drums and Percussion
Nathan Carroll is a founding member of No Quarter, performing as legendary drummer John Bonham. Nathan has been playing drums since the age of three, and his love for the drums grew as his life progressed. He studied under Todd Snyder at North Idaho College to become a classical trained percussionist. His main influences are John Bonham, Terry Bozio and Billy Cobham, not to mention his father George, but mostly his older brother Philip. He has been playing in bands since he was 16 and with No Quarter for over 22 years.